---
Sentri's confusing security system doesn't quite translate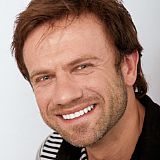 Posted By Ron C.
---
Watch more from the CNET Smart Home - http://cnet.co/1RngWwK The $299 Sentri security system may offer innovative design, but its touchscreen interface ...
---
Join Our Community!
Like what you see? Get a FREE account and start posting, sharing, and discovering more!
Have Questions? Contact Us!
Find out the answers to your questions by contacting us. We look forward to hearing from you!