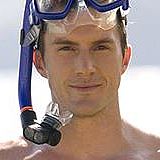 Understand the Ratings of a Burglary Fire Safe
A safe is almost a necessary investment once you start to get established in life (or as soon as you leave home and have some important documents to keep safe). Many safes either stress their fire or burglary protection levels, but lets face it, the average person wants both, they want a burglary fire safe. So when shopping for a safe, look for both.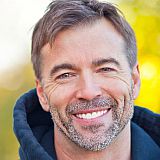 The Top 3 Best Places to Keep a Safe
Do you have a safe in your home? If so, where do you keep it? A safe is a great way to protect personal valuables, family heirlooms, important documents, collectibles and some extra cash. A good security safe can protect your valuables, but keeping it in a hidden or secure location can help to contribute to that security.
12 Jul 2017
Posted By Aida F.
Staying safe is something we all value and desire. We want it for ourselves, our country, our service men and women, our possessions, and for all our loved ones. Safety is a concept all people, everywhere, can relate to because all humans have an innate sense of preservation. When we do something dangerous, or even crazy, we have to set our sense of safety to the side for a time, but it is something we still cling to inside. That's why danger feels exciting to us.
Comments (4)




4 Jul 2017
Posted By Hattie K.
It is scary for a stranger to come to the front door, the person living in the house does not know if this person is on the level or up to no good. A homeowner can do various things to make his home safer. One such thing is a door intercom system. With this, he can see who is at the door without ever opening it. This homeowner just needs to know which model of these door intercoms is the best for him.
Comments (4)




4 Jul 2017
Posted By Rosalie J.
Looking for information about motion sensor outdoor lighting?Most people in the market for this type of lighting have security concerns as a primary motivation for implementing this integral component of a home security system. This landscape lighting component is typically used to illuminate outdoor pathways, front porch lights, fences, gates, stairwells and driveways as a deterrence against crime, theft and other feared mischief.
Comments (5)





24 Jul 2017
Posted By Gerald T.
While employing every home security method available would be ideal for your family's safety, it's just not always practical. An exceptional yet realistic home security plan starts by knowing what the experts have to say.
Comments (2)


1 Jul 2017
Posted By Dustin G.
Now that you have the perfect gun safe to keep your firearms out of little hands or your collection safe from robbery, do you need any gun safe accessories? What type of accessories could you possibly need? Well, you never know until you see what is available, and then you find things that you simply cannot do without!One important category of accessories to consider to protect your firearms is a dehumidifier.
Comments (5)





5 Jul 2017
Posted By Tommie A.
Everybody has an intrinsic understanding of the value of being safe. Nobody wants harm or danger to come to their family, health or valuables. We hope for it, we work for it, we even pray for it. As a praying family, it is a common supplication at our house to ask that "no harm or danger" would befall us. Yep, safety is a big deal. Sometimes the things that happen to threaten us, or our things, occur through no fault of our own.
Comments (4)




---