---
How a Homeowner Can Add Safety and Security to His House with a Door Intercom System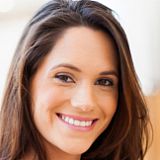 Posted By Hattie K.
---
It is scary for a stranger to come to the front door, the person living in the house does not know if this person is on the level or up to no good. A homeowner can do various things to make his home safer. One such thing is a door intercom system. With this, he can see who is at the door without ever opening it. This homeowner just needs to know which model of these door intercoms is the best for him.

Does he just want to talk to the person to see who is at the door or would he like to see them on video? There are door intercoms with video available. On some versions of the door intercom systems, there is included a hidden camera this helps the homeowner have not just audio access, but also a video access, as well. Many people just opt though for a door unit to talk through. The visitor presses a button to talk and the homeowner presses a button on his end on the control panel to answer.

The door stations or remotes are weatherproof and come in various finishes. Even the microphone and speaker can stand up under the weather. There is a doorbell button as was briefly mentioned above. It is recommended only to use the specially-designed door remotes for outdoors. The remote units for in the house are not weatherproof.

This door intercom can be a part of a larger, full-home intercom system or it can be just for use at the chosen doors. A homeowner can select a system that has remote units throughout the house to make it easier to communicate with the family. This way everyone is not running all through the house finding each other. The door unit helps keep everyone in the house safer because the door does not have to blindly be opened to someone who might be up to causing trouble.

A family is a precious thing and all homeowners want to keep their families safe and secure. For a reasonable cost, this can be accomplished with a door intercom system. The kids can be trained to use the unit so that they never mistakenly open the door to strangers. Adults can use it, so they can tell a door-to-door salesman no thank you without physically answering the door. It is really a good investment for any homeowner.
Join Our Community!
Like what you see? Get a FREE account and start posting, sharing, and discovering more!