---
Home Security: What The Experts Have To Say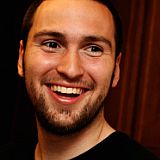 Posted By Gerald T.
---
While employing every home security method available would be ideal for your family's safety, it's just not always practical. An exceptional yet realistic home security plan starts by knowing what the experts have to say. After scouring home security experts' and police departments' websites, this handy list has the basic home security methods that should be in place in every home, categorized by the different security-sensitive zones around your house:

Doors and Locks

According to the Phoenix Police Department, many burglars enter homes through improperly secured doors. Most homes come equipped with hollow doors, which can be easily forced or kicked open. Make sure your exterior doors are replaced with heavy-duty, solid-core doors. Door viewers such as peepholes are recommended so that you can see who is outside without opening the door. Avoid spring latches, which do not offer much protection. Experts say that a good deadbolt lock, which is much more difficult to break, can help secure your home against burglars. However, doors must be locked at all times in order to be effective.

Windows

The experts at the Philadelphia Police Department suggest that all windows be secured with auxiliary locks or pinned with removable nails to prevent being easily opened from the outside. Likewise, sliding glass doors need these auxiliary locks and should be well maintained - a screw that is not in the door's track can easily be removed, allowing access to your home. If you have an alarm system, all of your first-floor windows should be connected to the alarm. Glass break monitors or protective shatterproof coverings help prevent thieves from busting out your windows.

Garage Doors

Garage doors should be securely shut and locked at all times. A garage door monitoring system may be useful in preventing burglaries. If one of these monitoring systems is not an option for you, try using a padlock to reinforce the existing locking mechanism.

Home Exterior

Keep the front entrance of your home well-lit at all times. Make sure to turn on both interior and exterior lights when leaving the house at night. Thieves don't like light - a dark exterior is the perfect camouflage for burglars, so experts suggest installing a motion sensor exterior light. The Miami-Dade Police remind us not to provide thieves with the cover necessary to get the job done - make sure all of your outdoor shrubs and bushes are trimmed so that windows are in plain view.

Common Sense Tactics

Some of the experts' suggestions are just good common sense. Use these methods and live the life of a security expert, protecting your home and family from harm.

* Don't hide keys near your doors - leave them with a trusted neighbor instead.
* Don't carry large amounts of money with you or leave large amounts of cash in your home.
* Use all of your security devices; make sure doors and windows are locked and your alarm system is armed.
* Make sure your house is not obviously unattended while on vacation. Have your mail put on hold and use timers on your lights to give the appearance of occupancy.
* Don't let anyone into your house if you don't know them. Request identification from all service repairmen.
* Have all of your emergency numbers (police, fire, medical) in an easily accessible place.

A little bit of time and effort can go a long way in maintaining your home security. Use this expert advice to start taking your own home security measures today and protect yourself from the dangers that tomorrow may bring.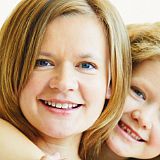 By Gretchen S. on
JUL 27 2017 @ 11:17AM
Motion sensing lights are a real good idea. Criminals are like cockroaches, they scatter when you shine a light on them.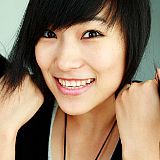 By Yan M. on
JUL 27 2017 @ 7:16AM
I'll trust what the Philly Police have to say.
Join Our Community!
Like what you see? Get a FREE account and start posting, sharing, and discovering more!