---
Keeping People and Things Safe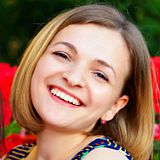 Posted By Aida F.
---
Staying safe is something we all value and desire. We want it for ourselves, our country, our service men and women, our possessions, and for all our loved ones. Safety is a concept all people, everywhere, can relate to because all humans have an innate sense of preservation. When we do something dangerous, or even crazy, we have to set our sense of safety to the side for a time, but it is something we still cling to inside. That's why danger feels exciting to us. It's why our adrenaline starts pumping. We generally know when we aren't safe.

Growing up, our religious family often offered up prayers asking God that we be kept safe. "Bless us to have a safe time", "bless us to drive safe", "we ask that we will rise from our beds in the morning safely". These, and many other supplications revealed our sense of dependence on a higher power to intervene on our behalf, and more importantly, our sense that we are often powerless to control the harms and ills that can befall us through no choice or action of our own. It's a good thing to recognize. It doesn't mean we don't make good decisions or try to do all we can to be safe, it just means we had a grasp of how powerless we really are sometimes.

The same sense of vulnerability we have for ourselves and others carries over to objects as well. We lock up our cars when we leave them unattended because we want things inside to stay safe. We don't want stuff in our houses stolen or ruined so we lock the doors when we leave. At night, we lock up to keep all inside free from theft or harm. These are things we all do without much thought, almost by second nature.

Speaking of protecting things, any strongly made box or case that is designed to guard items inside can be considered a safe. These typically protect items from theft, or even the ravages of fire, by being secured with locks, bolts, seals, and other technologies.

When you have cash, jewelry, important papers, guns, or other valuables that you want to protect, it makes sense to put them someplace other than an old shoe box, or under a mattress. For many people, a simple lock box or portable safe does the job. Obviously, more expensive items justify a more elaborate and sophisticated system. For example, in today's economic climate, many people are keeping more cash at home. Putting cash into a safe that is not only designed to be secured against theft, but also to protect against fire is critical. Fortunately, safe manufacturers have been able to come up with materials and processes that do a pretty good job on both accounts.

A safe that can be bolted down makes it pretty tough for a thief to just walk away with the whole thing. Models that are designed to be fire proof are actually meant to protect the contents for 30-45 minutes of intense heat. This is the average length of time that it takes fire fighters to extinguish most house fires. Just think of the peace of mind the right safe can give you. You may not be able to control all the dangers and vulnerabilities in life, but you can control where you secure your valuables. In a safe!
Join Our Community!
Like what you see? Get a FREE account and start posting, sharing, and discovering more!