Have Questions? Contact Us!
Find out the answers to your questions by contacting us. We look forward to hearing from you!
---
How to Stay Safe From Identity Theft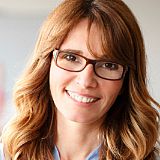 Posted By Nettie F.
---
These days, you need to try more than ever to keep your financial identity safe. Doing all you can to stop identity theft will not only keep your credit safe, but it could save you and your family a lot of headache, since it can take a while for you to restore your finances after the theft. Here are some suggestions that you'll want to keep in mind when you're looking to stop identity theft.

First, you should keep in mind that while there are more sophisticated ways for people to steal your identity these days, old-fashioned stealing still takes place. This is why you should always keep your credit cards and financial information in two separate places. Many people keep items like their PIN numbers and account numbers in their wallets next to the cards, and if your purse or wallet is ever stolen, the thief will have easy access to all your financial information. When all the numbers associated with your account are easy to obtain, identity thieves can simply pose as you to make purchases in person or online, and won't even have to open up new accounts. This may make it more difficult to stop identity theft, since the three credit bureaus may assume that the purchases that are being made on the card are yours, since you opened up the original account.

Preventing identity theft is also important when you conduct most of your financial affairs online. Identity thieves find new victims as a result of phishing, which is the process of creating fake ads or emails using the logos of trusted financial institutions. When people see a message in their inbox from what they think is their bank, they will respond to the ad by giving their personal information, which gives hackers the tools to open new accounts and make purchases in another person's name. You should check with your bank or other creditors to find out exactly how an email from the company should look, so that you will not respond to fraudulent ads.

You can also stop identity theft by changing your address as soon as you move to a new location. This rule goes for both your business and home, since identity thieves will use your old address to apply for credit cards or accounts, and if your records have not been updated, you may find that you have become responsible for accounts that don't belong to you.

Those who have been victims of identity theft have experienced huge difficulties like phone bill or utility fraud, as well as credit card fraud, and this will definitely affect you negatively if you are looking to become a homeowner or start a business. If you want to know more about preventing identity theft, you can visit sites like www.bankrate.com or www.ftc.gov for more information.